Backup
You can back up the existing contacts in the "My Contacts" account on the Backup and Recover screen.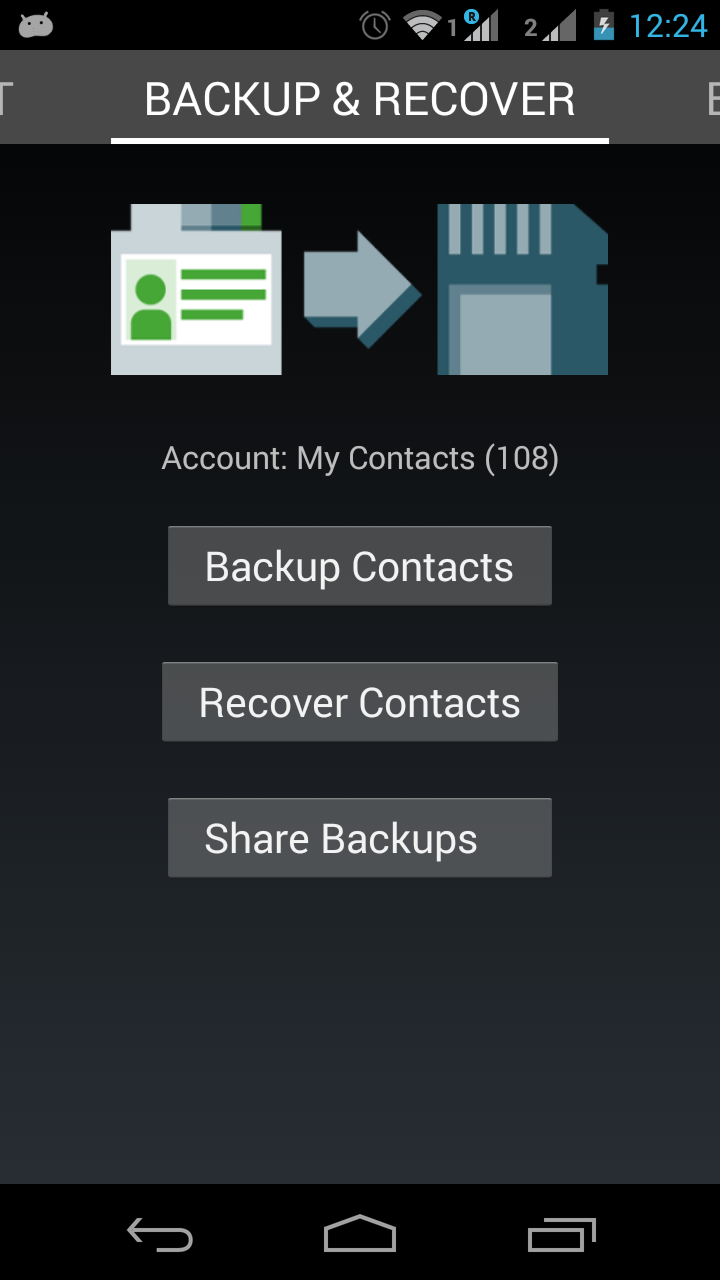 Simply select "Backup Contacts".
---
Contacts will be backed up to the protected data area of the app.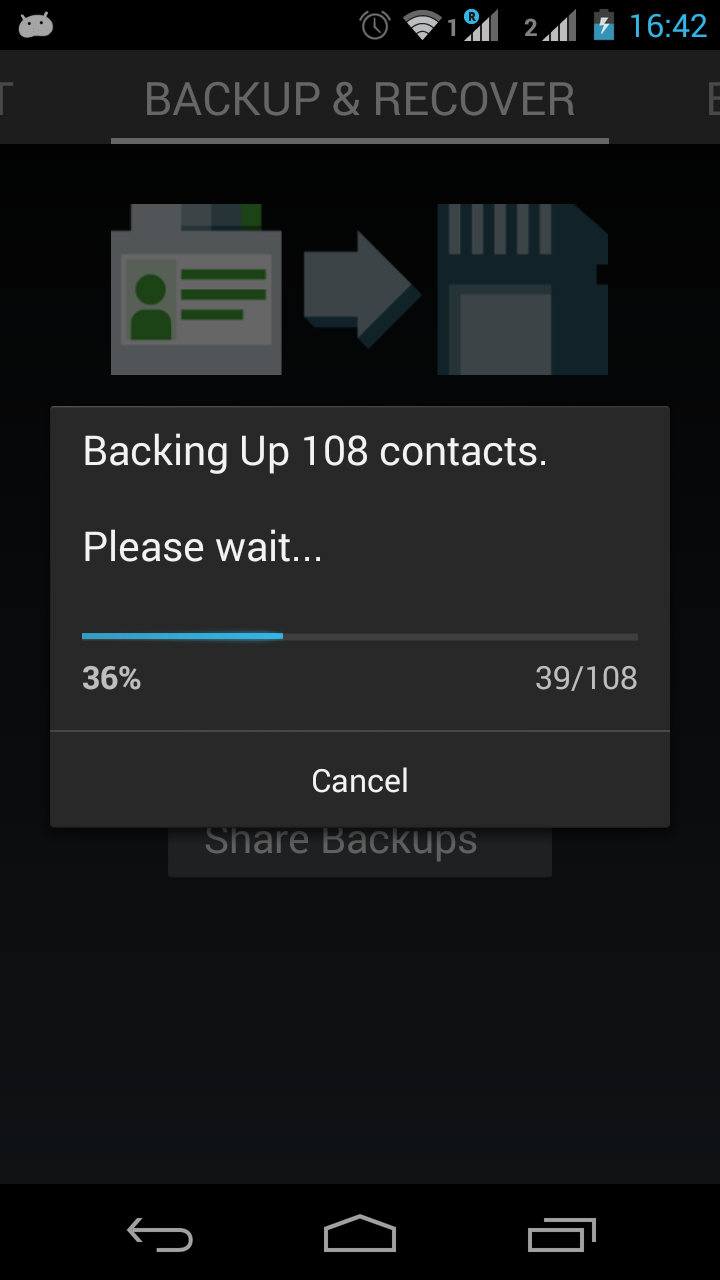 It is possible to share the backup file by email or copying to SD card. The format of the backup is a CSV file.
Note as yet, ringtones and photos are not backed up.
---
To recover a backup simply select "Recover Contacts"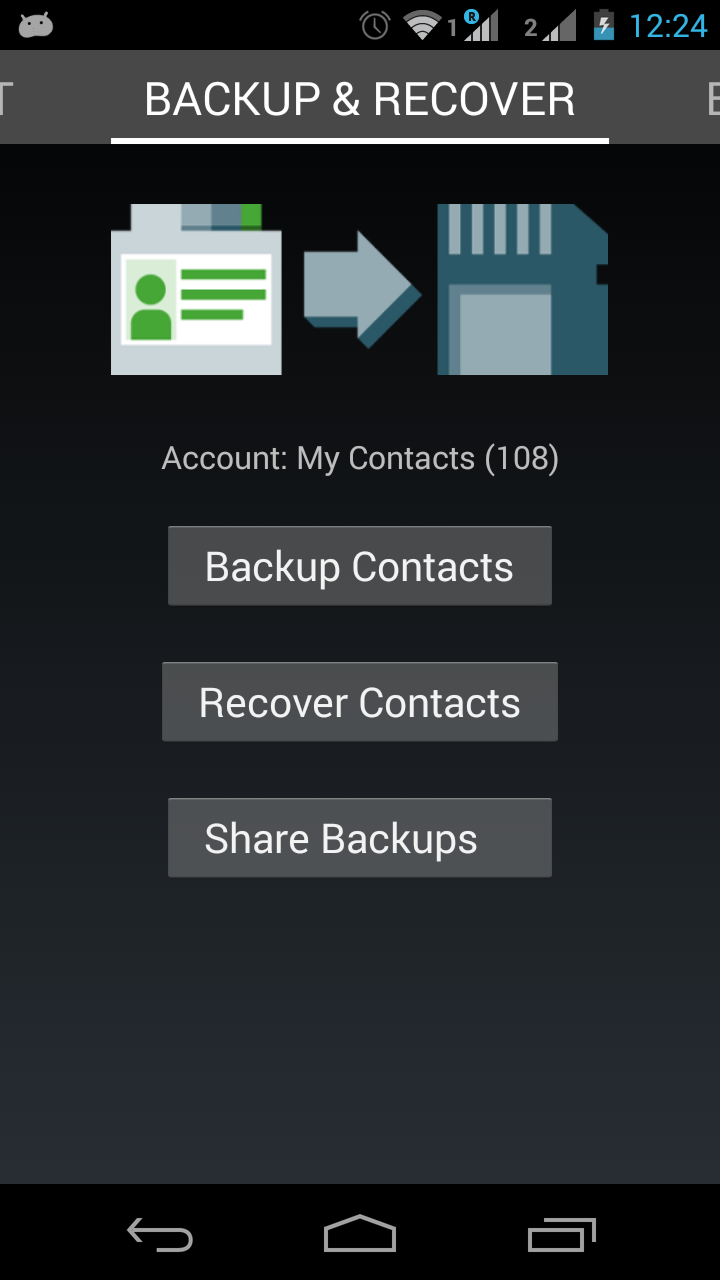 ---
Select the backup file which is most recent or relevant.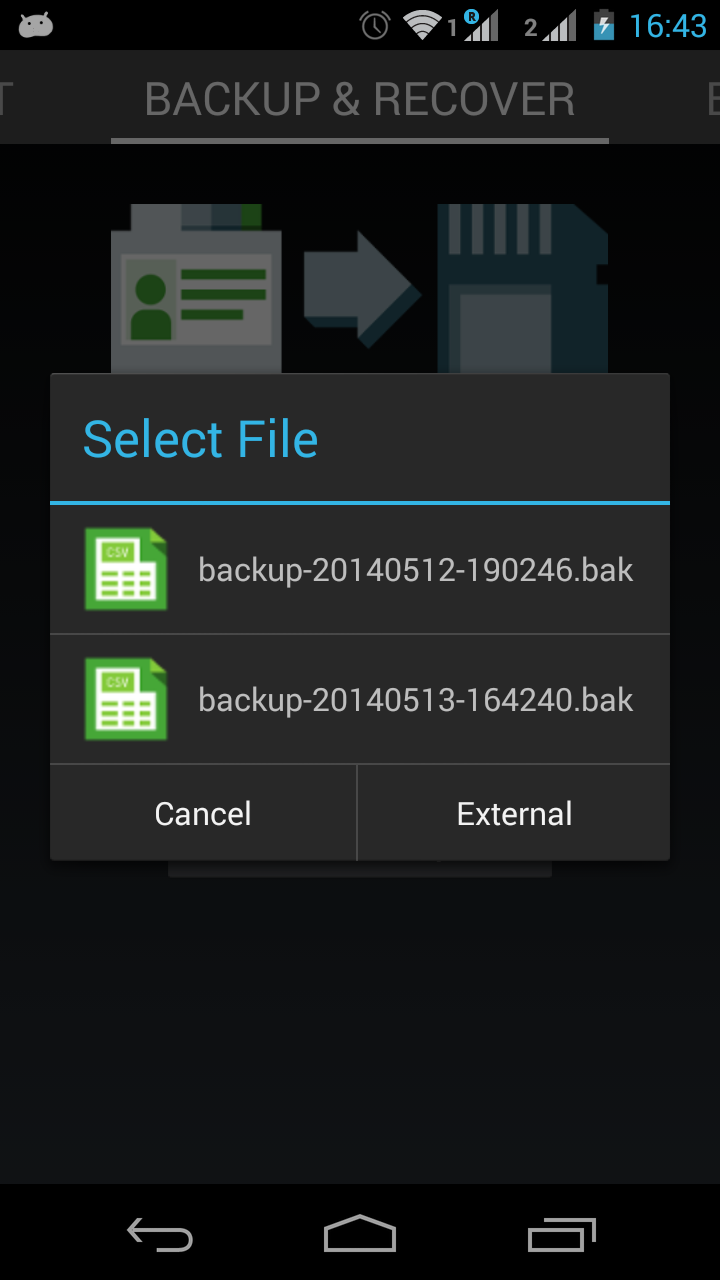 ---
All exiting contacts in "My Contacts" will be deleted and replaced by the ones in the backup.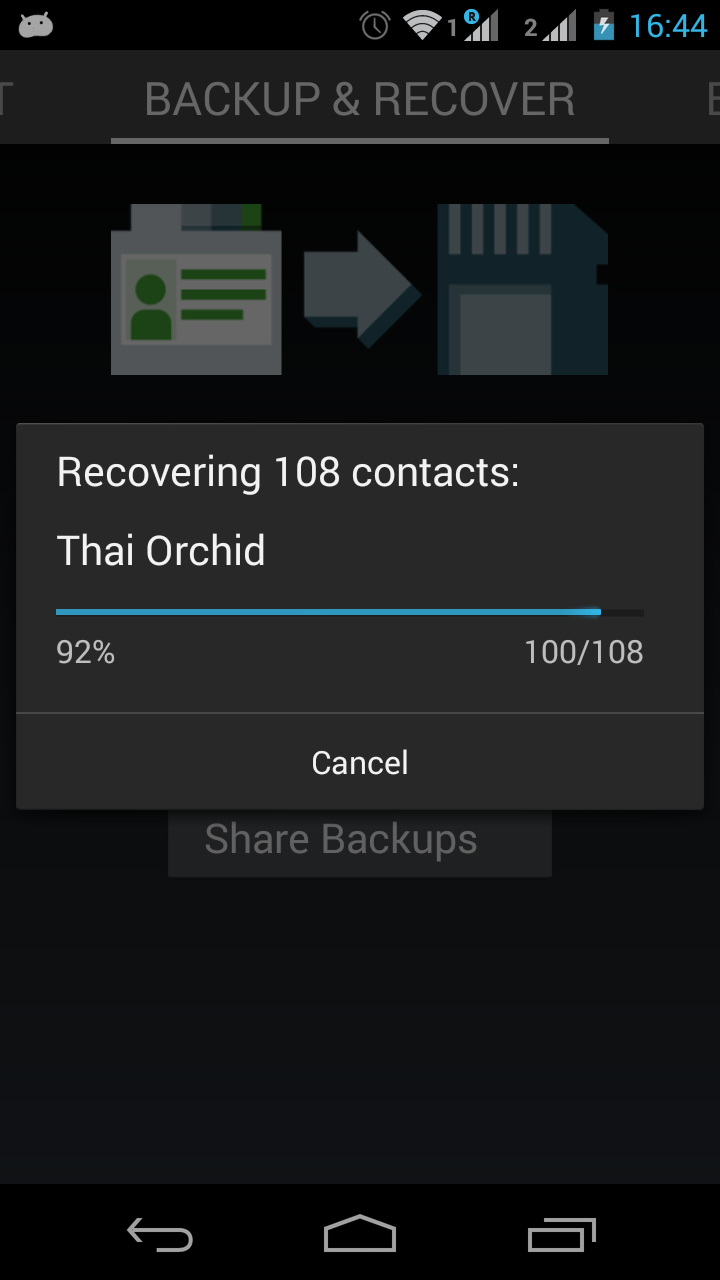 ---
Existing backups can be shared by selecting "Share Backups".