Export
You can export contacts from any account from the Export screen.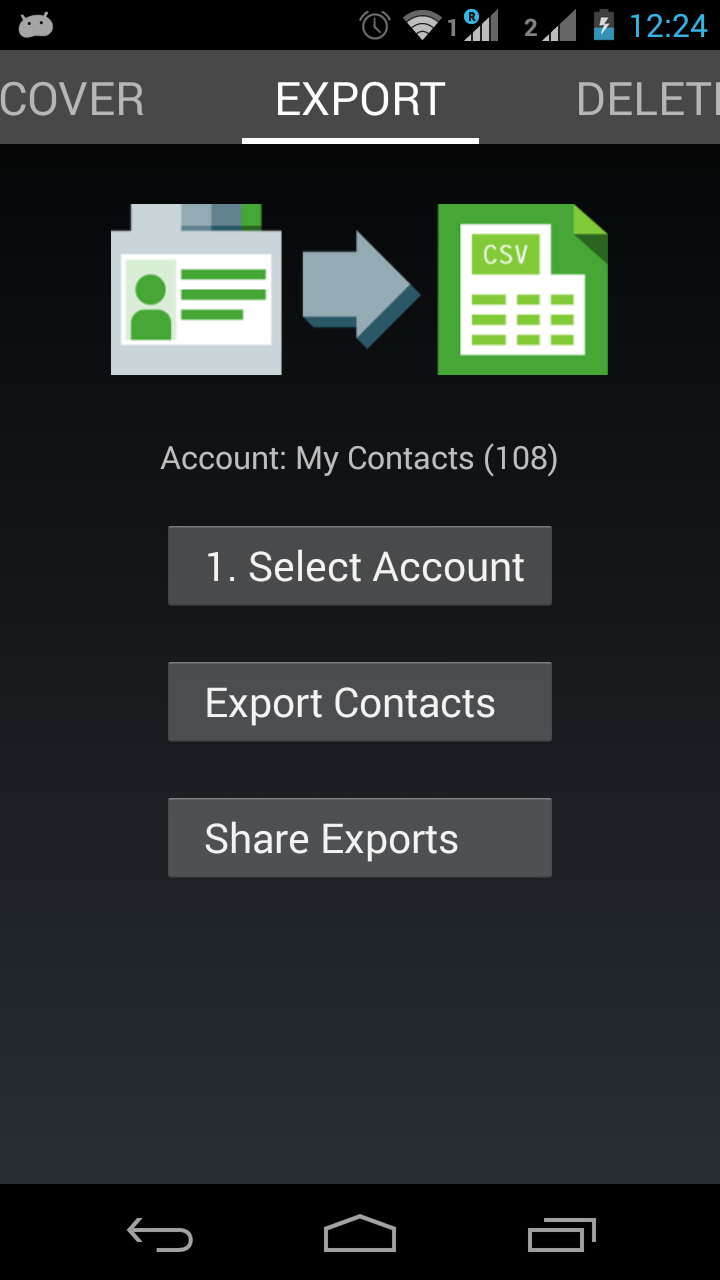 ---
Simply click "Select Account".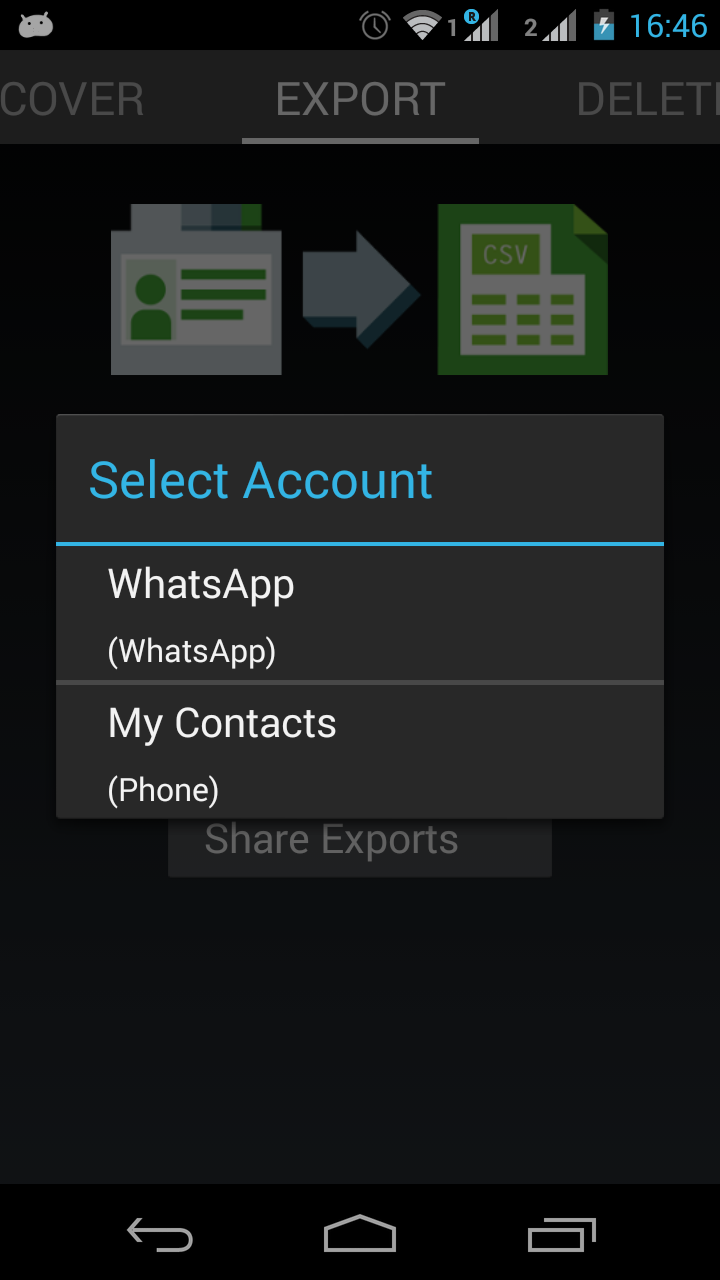 ---
Select the codepage to export the CSV file in.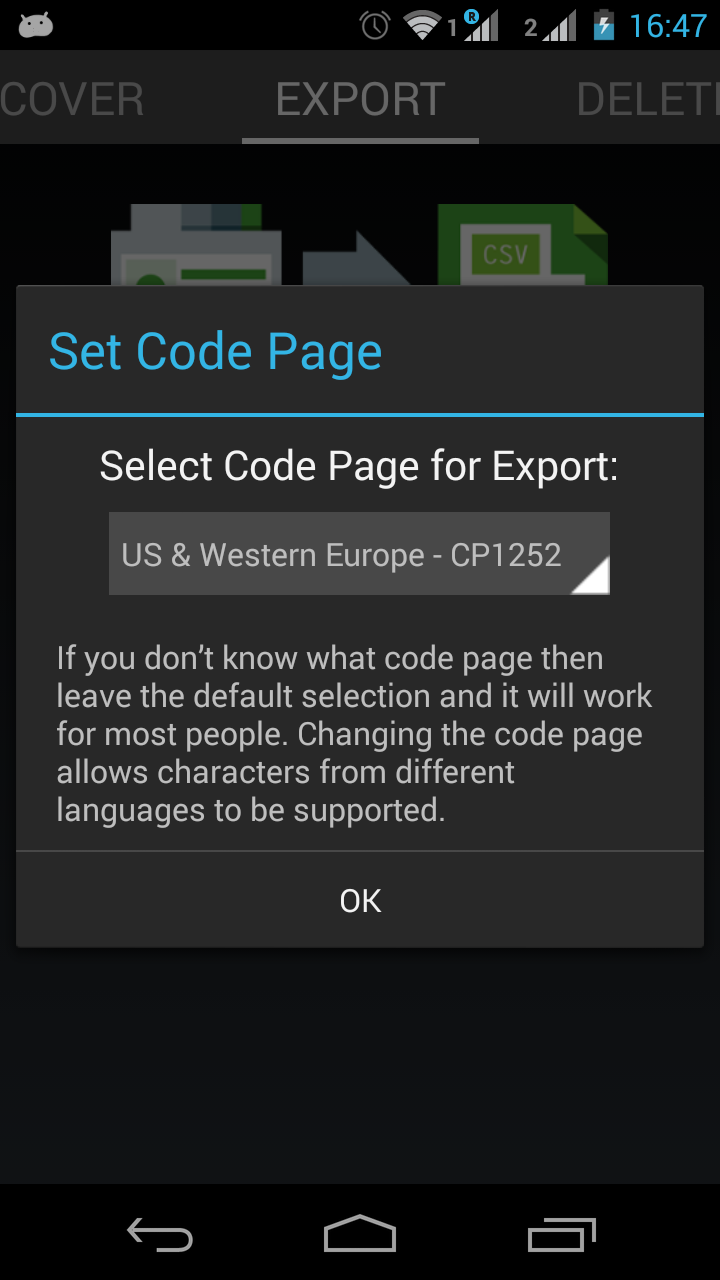 If unsure keep the default of "US & Western Europe - CP1252" it will work for most people.
---
Contacts will now be exported.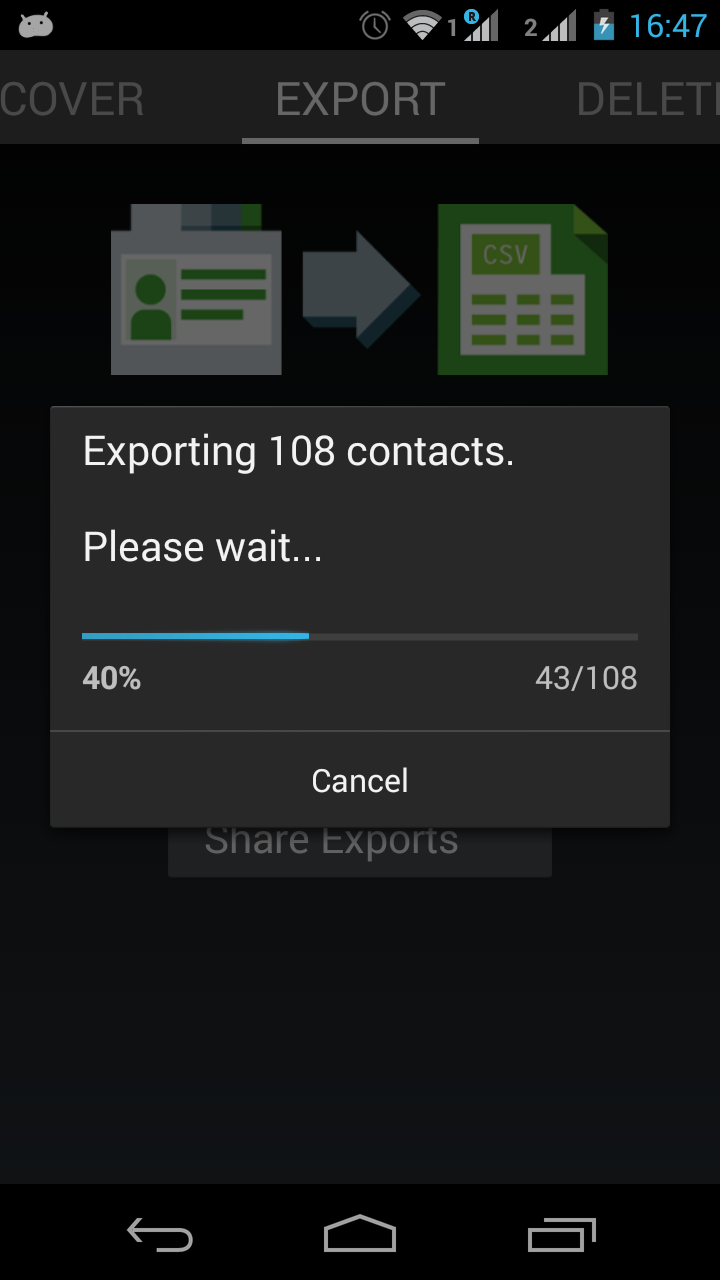 ---
The exported CSV file is written to the "Contacts Files" directory on your SD Card.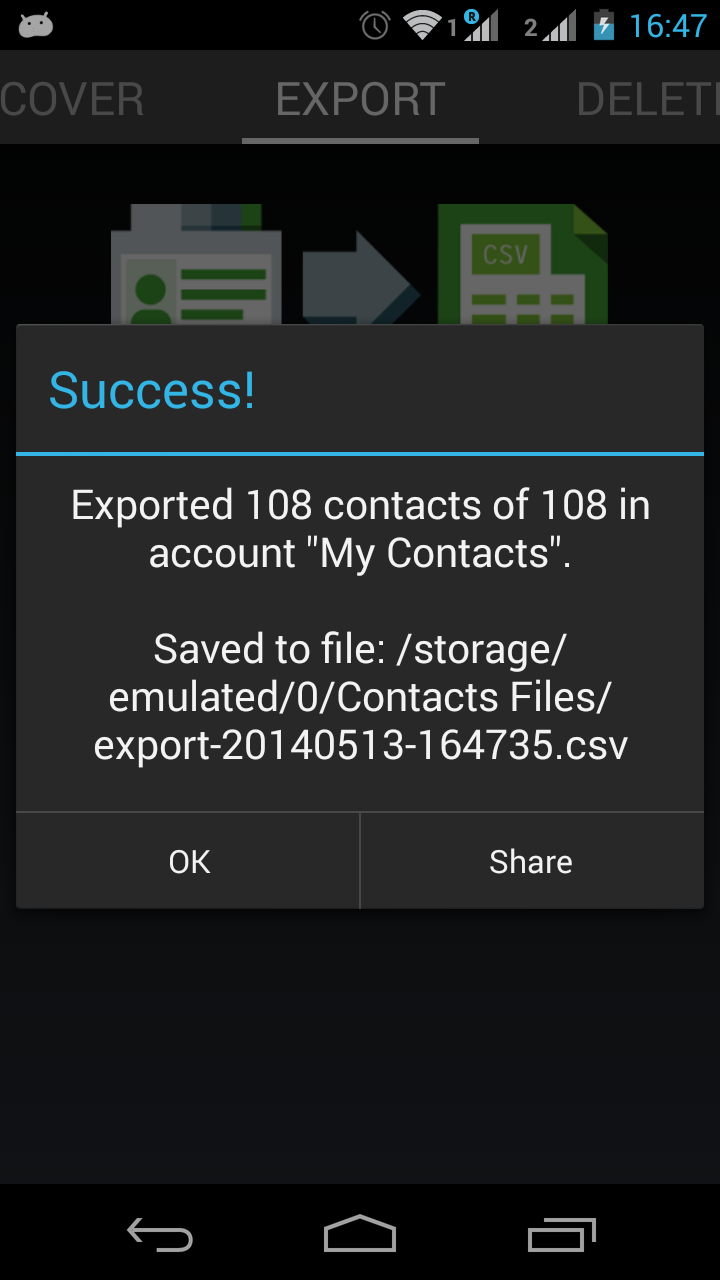 You can also share the exported CSV file via email.